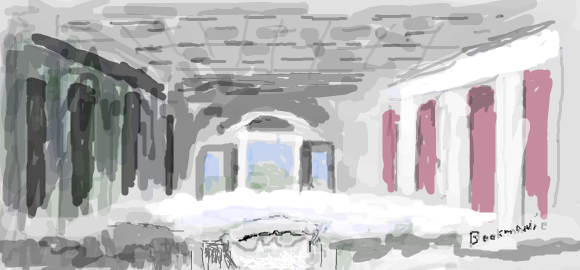 "Sous le nuage blanc de nourriture, que représente la table, la chauve-souris, est un des mystère que Dan Brawn a oublié de préciser.
Perchée sous la voûte, elle attend le "sombre" de la lumière pour évoluer."Bookmanie
"Under the cloud of white food, which represents the table, the bat, is a mystery that Dan Brawn forgot to mention.
Perched on the roof, waiting for the" dark "light to change . BOOKMANIE