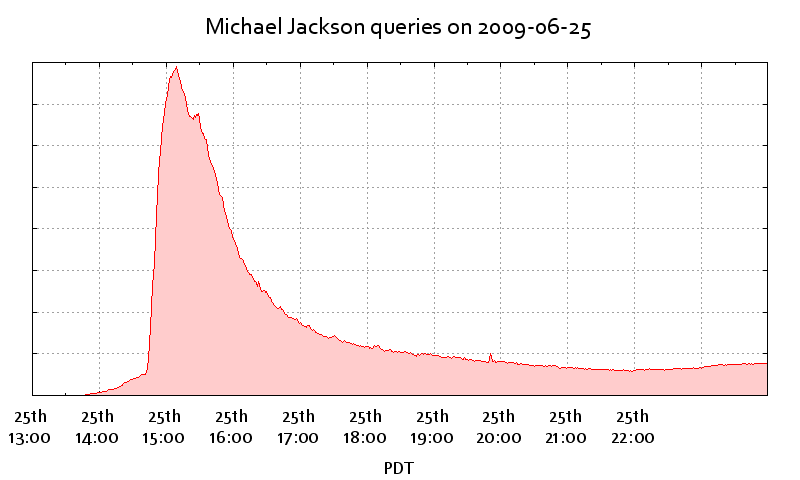 Le pics de requêtes au sujet de la mort de Mikaël Jackson, effectués sur Google le 25/06/09, entre 14 et 15H30 (heure du pacifique) a eu pour conséquences, un fort ralentissement ou un blocage pour certains, sur le Web.
En effet, l'algoritme de Google a été un temps dépassé par l'afflux de requêtes sur Mikaêl Jackson. Effet de protection (Google ayant cru un moment à une "attaque"), ou algoritme dépassé par les évènements?
The peak of queries about the death of Mikael Jackson made on Google 25/06/09, between 14 and 15:30 (Pacific Time) has led to a sharp slowdown or a blocking Some on the web.
Indeed, the Google algorithm was a time overwhelmed by the influx of requests to Mikael Jackson. Protective effect (Google have thought a time to "attack"), or algorithm overtaken by events?
Bookmanie.